Time to get educated. We must change family laws and divorce policies that benefit fathers, mental health practitioners, custody evaluators, guardians ad litem, lawyers, judges, therapists, and others, while doing nothing to benefit children or women, child welfare, children's education, or the next generation.

Less than a generation ago, married women in some U.S. states did not have the right to manage their own property, and all household property was deemed to belong to the husband upon divorce. More recently, it remained legal in some states for a husband to rape his wife. (Marital rape is still legal today in nearly every country in the world that bans abortion.)
In 1981, the Federal Work Incentive Program, three out of four of whose participants were women, was required by law to give jobs preference to men, who also received jobs paying an average of 34% more per hour.

Husbands by law routinely were defined as "head of the household."
Hundreds of laws overtly discriminated against women, and thousands of laws discriminated in effect.
Think by now it's all been "fixed?" Think again. -- liz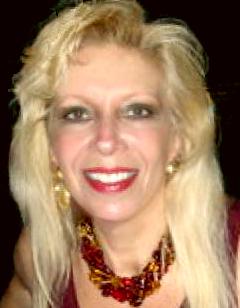 PSYCHOLOGY IN THE COURTROOM
SOUND RESEARCH? Custody science, By C. S. Bruch.

THE CASE FOR ABOLISHING CUSTODY EVALUATORS  By Margaret Dore.
GUARDIANS AD LITEM IN CUSTODY LITIGATION  By Richard Ducote.
SOCIAL CONSTRUCTION OF PARENTAL ALIENATION SYNDROME  By F. Besset.

THE PROPER ROLE OF MHPs IN DOMESTIC VIOLENCE CASES  By Barry Goldstein.
WHAT'S WRONG WITH PARENTING COORDINATION?  By liz.  OUTLINE
CHILD CUSTODY EVALUATIONS  Reevaluating the evaluators.

IN  THEIR OWN WORDS MORE: THERAPEUTIC JURISPRUDENCE INDEX


.  

First read:   ARTICLE BY JOAN MEIER ABOUT PAS... then read:
Joyanna Silberg on:   DOMESTIC VIOLENCE BY PROXY... and:
GETTING IT WRONG IN CHILD CUSTODY CASES  Prof. Bruch on the research. 

NAT'L COUNCIL OF JUVENILE & FAMILY COURT JUDGES: IT'S NOT PAS
JENNIFER HOULT'S ANALYSIS   and... NEW:  EVALUATORS the PAS Networks.
THE FRIENDLY PARENT CONCEPT A flawed factor for child custody.  By M.  Dore
PARENTAL ALIENATION SYNDROME: DANGEROUS AURA OF RELIABILITY By C. L. Wood.
RICHARD GARDNER: A SELF-MADE MAN  Very creative therapeutics.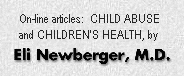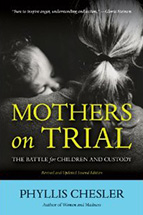 COMPULSIVE TREE PLANTING SYNDROME?   liz to Gardner. bias
PARENTAL ALIENATION "SYNDROME"  Prof. Myers on "PAS."
NEW: RUEDA'S 2004 INTER-RATER RELIABILITY STUDY   Bad science. the religion of fatherhood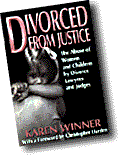 FETID FATHERING SYNDROME   Like Malicious Mother Syndrome, but better.
DIVORCE POISON   Cheryl Metellus on Warshak on PAS.
LETTER TO RICHARD GARDNER   By Karen Anderson.

"BUT I'VE SEEN IT!"  NO, YOU HAVEN'T.   There's no such thing.religion of fatherhood
parenting coordination, custody evaluation

FAMILY COURT ISSUES, ACTIVISTS Divorce reform
OUTRAGES Naming names.  IN THE NEWS  Drops in the bucket.
ADVOCATES FOR NATIONAL GUARDIANSHIP ETHICS AND REFORM
FAMILY COURT IS NOT A FAMILY-FRIENDLY PLACE  By Lisa Macci.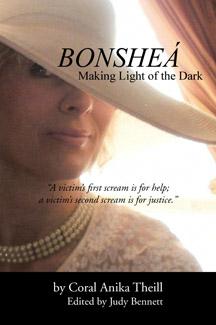 SMEAR CAMPAIGN   A psychologist versus CA lawyer Robin Yeamans.

2001 JUDICIAL BLUNDER OF THE YEAR AWARD (To put it politely.) research
IS COLLABORATIVE LAW A GOOD IDEA?  Questions raised...
BAD:  ADMITTING SUPERVISED VISITATION RECORDS IN COURT
RUN MOMMY RUN!  By Talia Carner, author of Puppet Child.